Changelog
Use Google Sheets in Inventory Sync
13 June 2023
The Inventory Sync feature in our Bulk Product Editor now supports Google Sheets URLs. This means you can easily integrate and synchronize your inventory data directly from Google Sheets.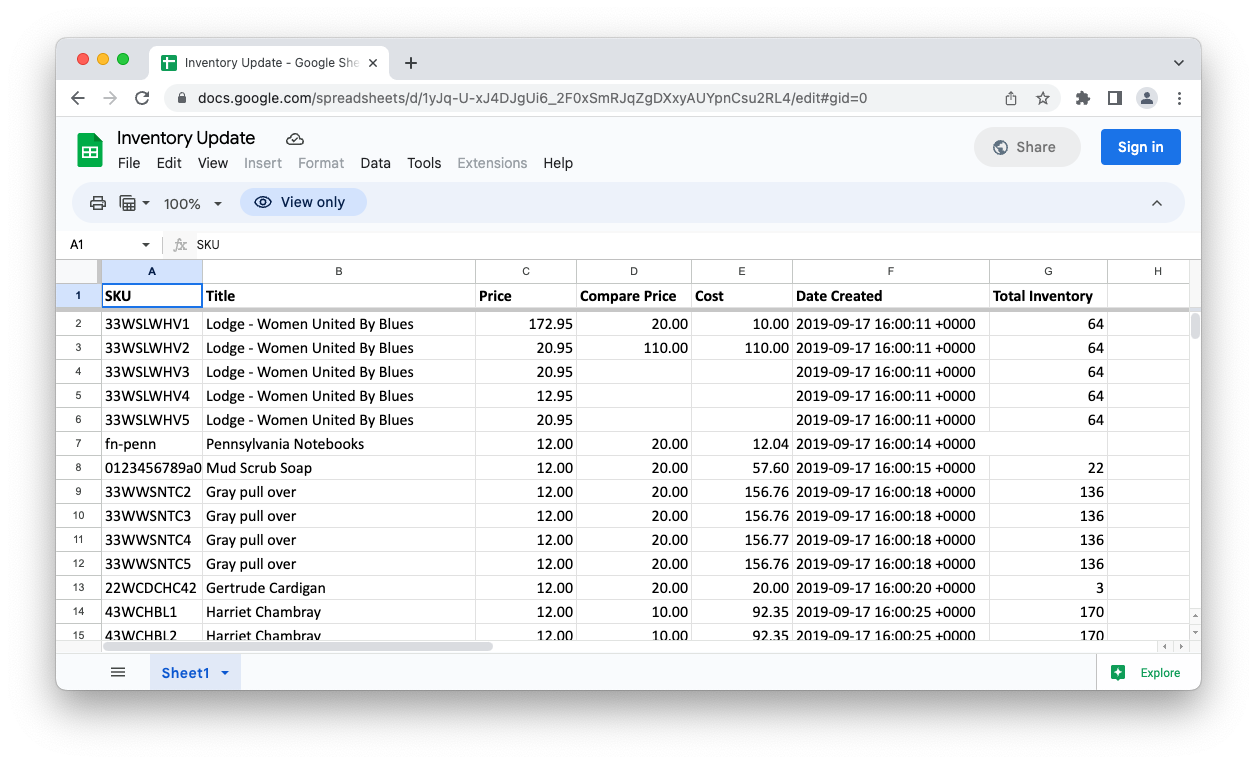 We support Google Sheet URLs, just keep in mind that the URL needs to be publicly available and there has to be data in the Google Sheet.
Learn more about Google Sheets and Inventory Sync.
To Changelog