Changelog
Next/previous arrows on product detail page
13 April 2023
We are excited to announce a new feature on the product detail pages of our Bulk Product Editor app.
Now, you can easily navigate through your products with the addition of next/previous arrows. This feature allows you to move forward or backward through your products without having to return to the search page.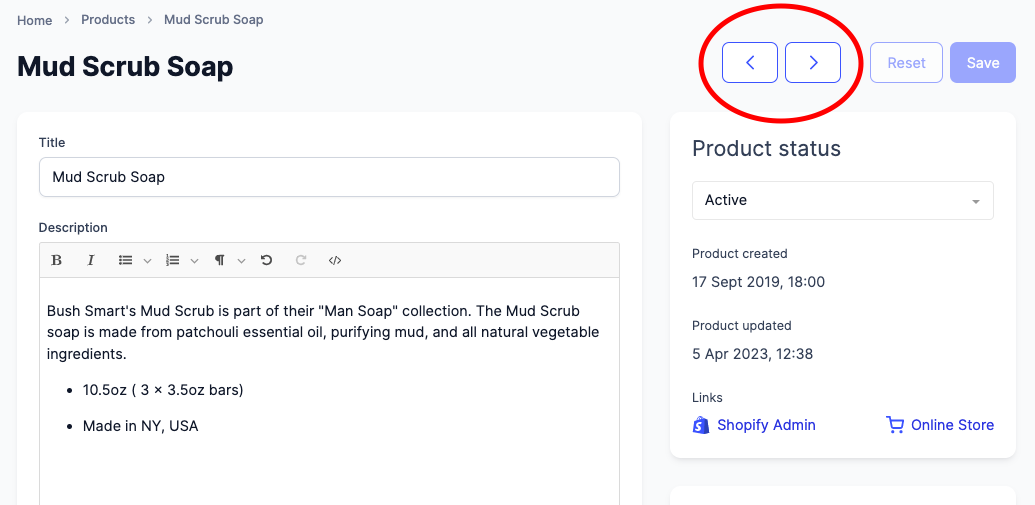 With this new functionality, you can streamline your product editing process and save time by quickly jumping from one product to another. Whether you're making small tweaks or major updates to your products, the next/previous arrows make it easier to stay organized and focused.
We hope you find this new feature helpful in your product editing workflow. If you have any feedback or suggestions for future updates, please let us know.
To Changelog