Changelog
New 'Shopify 'Data' page in settings
12 April 2023
Our Shopify bulk editor for products keeps an up-to-date copy of your product data in its database so you can run custom searches for products. Each time a product is updated in Shopify the app receives the change notification (a webhook message) from Shopify and updates its database.
Due to limitations of the Shopify API, changes to the some data sources cannot be synced with the Bulk Product Editor app in real-time. If you have made changes to these data sources outside of the Bulk Product Editor you'll need to manually trigger a data refresh.
In the previous version, the option to refresh data was scattered across various locations within the settings section.
With the latest update, we have centralized all these settings on a single Shopify Data page. This allows you to view all the data sources and manually update them from one central location, providing a more streamlined and convenient experience.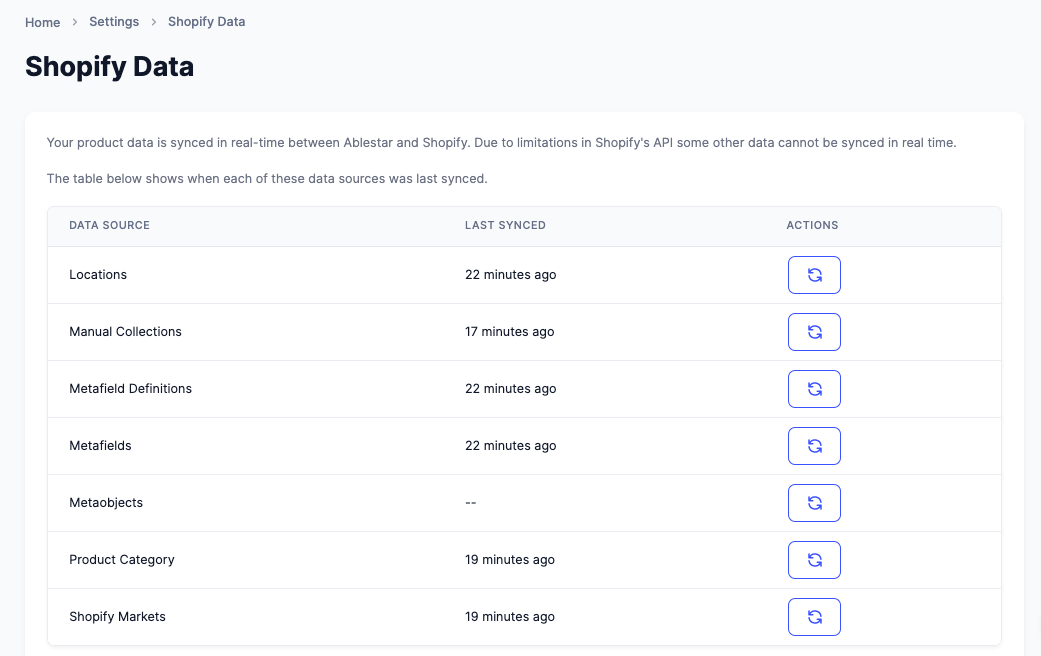 To Changelog