Changelog
Generate product descriptions with ChatGPT
4 April 2023
You can now generate, or rewrite, product descriptions automatically using artificial intelligence. Powered by ChatGPT, this feature allows you to efficiently create concise, engaging product descriptions, saving you time and effort.
To update your product descriptions, just open up the product in the app and click on the Rewrite button below the description: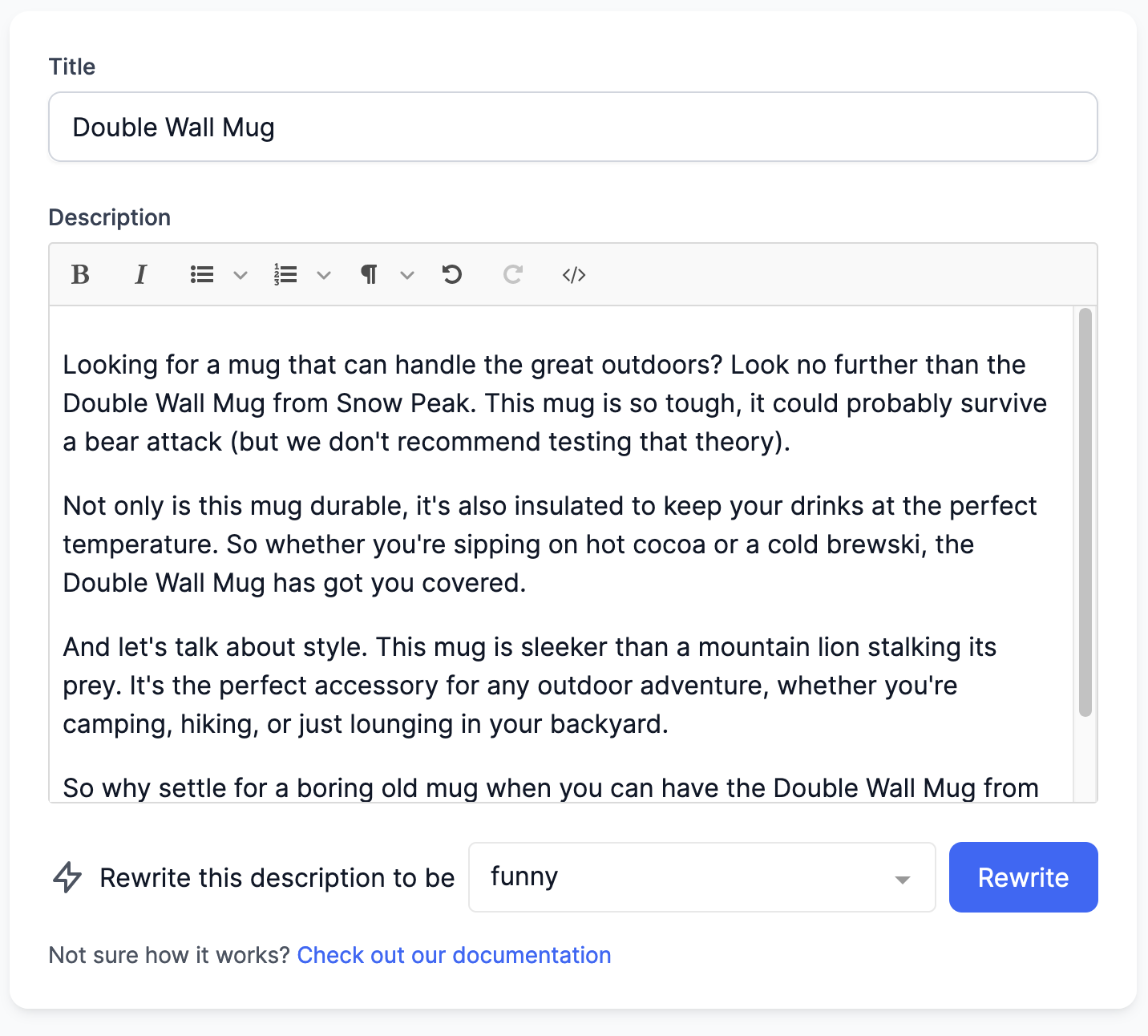 After a few seconds you'll be presented with a fresh description that you can review and save. You can also rewrite the description multiple times to get the exact output you need.
Learn more about generating Shopify product descriptions with ChatGPT.
To Changelog