Changelog
Connecting and disconnecting Shopify inventory locations with a spreadsheet
31 March 2023
You can now connect product inventories to one or more locations with a spreadsheet edit. Previously you could connect inventories to different locations with an in-app edit but using a spreadsheet can make it faster if you have a lot of unique combinations of products and locations.
To connect inventory just upload a spreadsheet with an identifier and the location's ID to the app and select 'Connect Inventory to Location' from the field drop down list: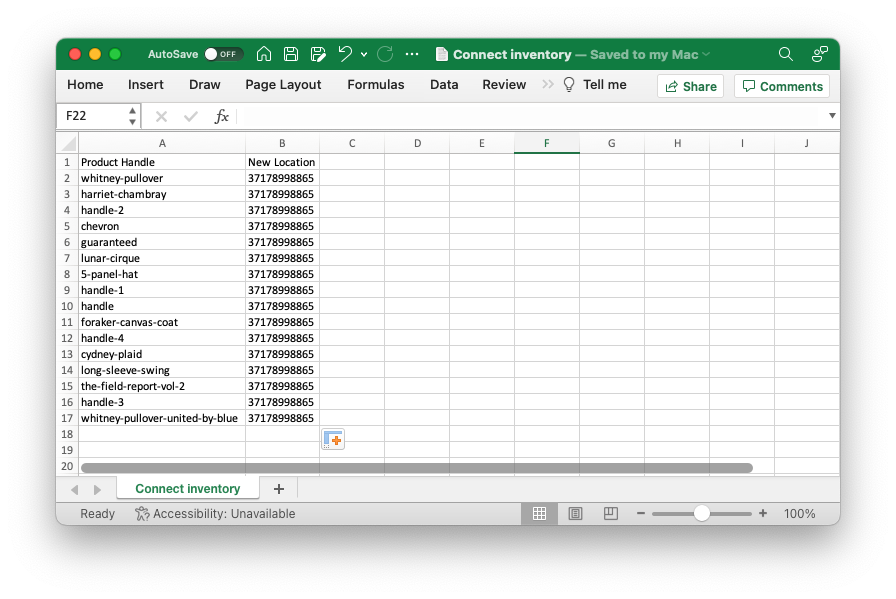 You can also disconnect inventory locations with a spreadsheet, just use the 'Disconnect Inventory from Location' option instead.
Learn more about connecting product inventories to locations in Shopify.
To Changelog