Changelog
Support for editing Rich Text Metafields
24 February 2023
You can now bulk edit Shopify rich text metafields in the app. These are metafield definitions with the type rich_text_field.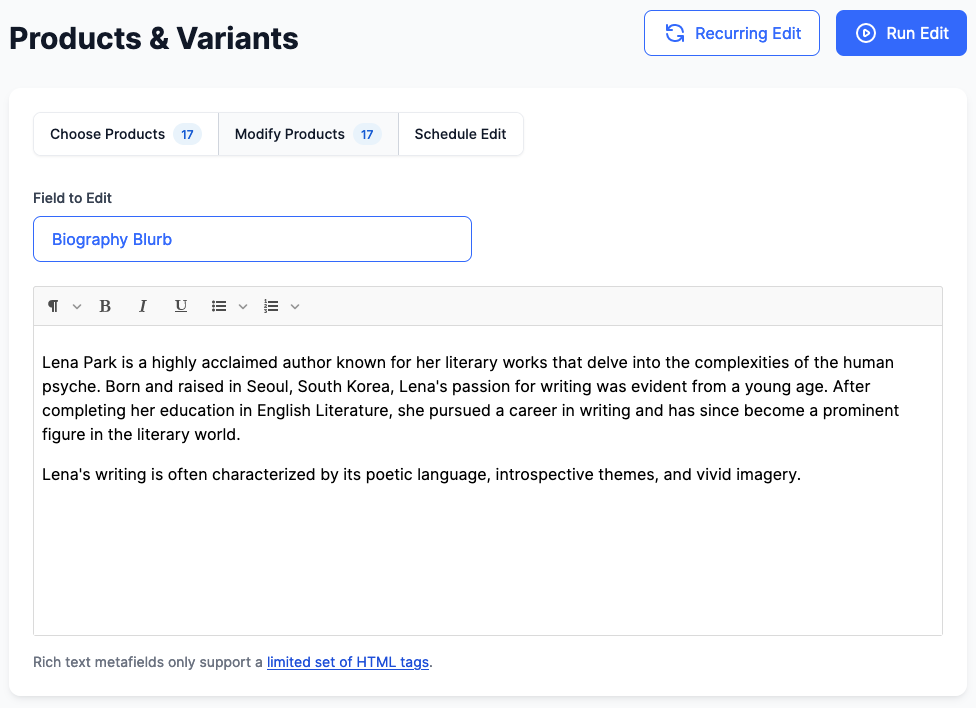 Shopify limits the HTML tags you can use in rich text descriptions. Basic formatting such as bold, italics and lists are available but you can't insert images or arbitrary HTML.
Learn more about bulk editing rich text metafields.
To Changelog