Changelog
Tag orders with all in-stock SKUs
9 February 2023
Now you can automatically tag orders with all SKUs that are in stock. To do this, edit your rule in the Automatic Order Tags app and click on the Add Dynamic Tag button. From the field list select 'Product SKUs (In Stock)'.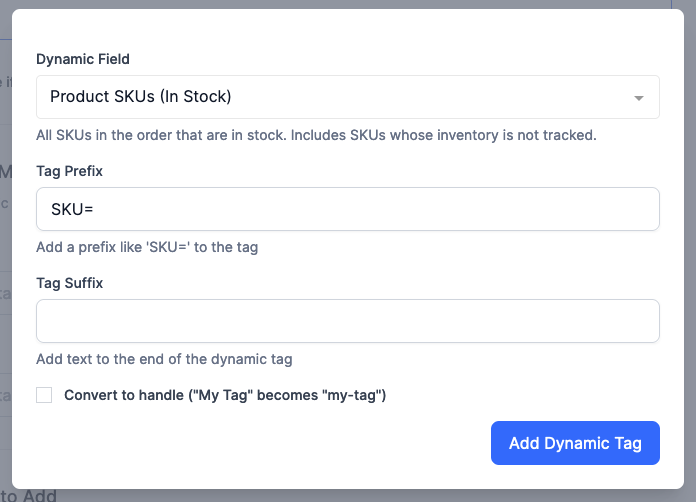 A SKU is considered in stock if the inventory is tracked and greater than zero or if the inventory is not tracked.
In addition to tagging orders with SKUs that are in stock you can tag the order with all SKUs, SKUs that are fulfillable and unfulfillable SKUs.
To Changelog