Changelog
Managing the European Price Indication Directive in Shopify
8 February 2023
The European Price Indication Directive may require merchants that announce a price reduction to show the lowest price they previously charged for the product within the last 30 days. To help merchants comply with these requirements we've added a feature where you can set a field to the lowest price of a product for the last 30 (or more) days.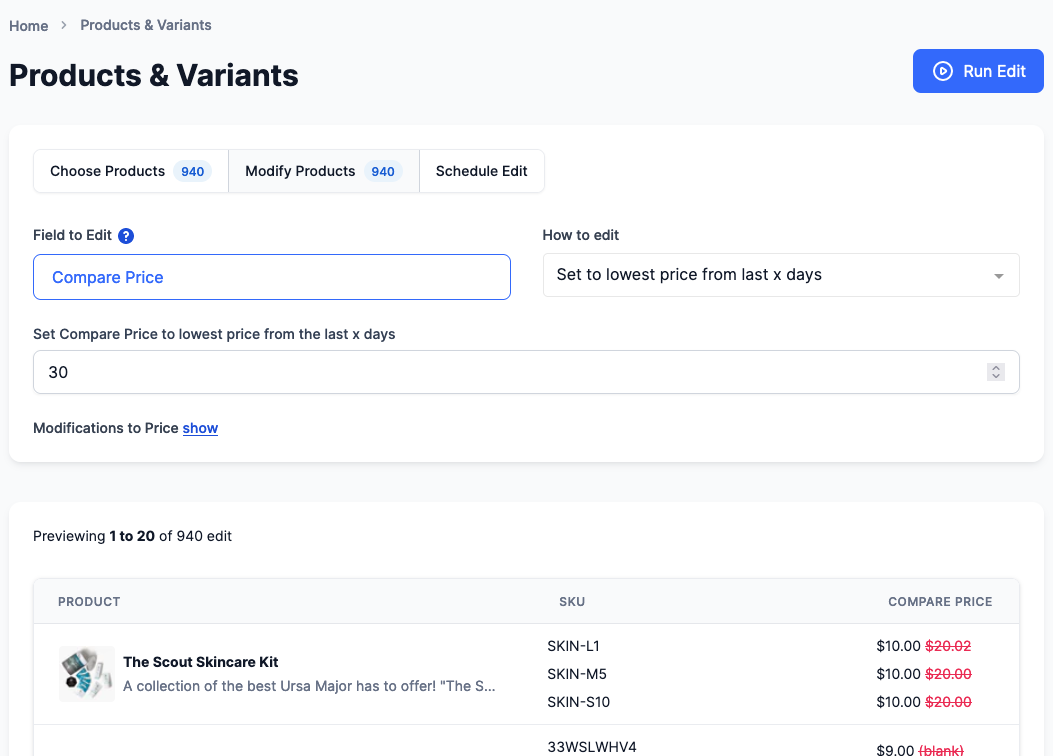 Once you install the app it will start recording all price changes for your products. It will then use this log of price changes to find the lowest price for the given time period. To make sure visitors to your site see the lowest price you can display this lowest price as either the compare price or as a metafield that is customized in your theme.
It is also possible to automatically have the value updated with product rules.
Learn more about managing the European Price Indication Directive in Shopify
To Changelog