Changelog
New search filter "does not start with"
27 January 2023
We've added a new filter which lets you search for products that do not start with a specific string. This is especially useful for filtering SKUs where you might want to exclude all SKUs that have a common prefix.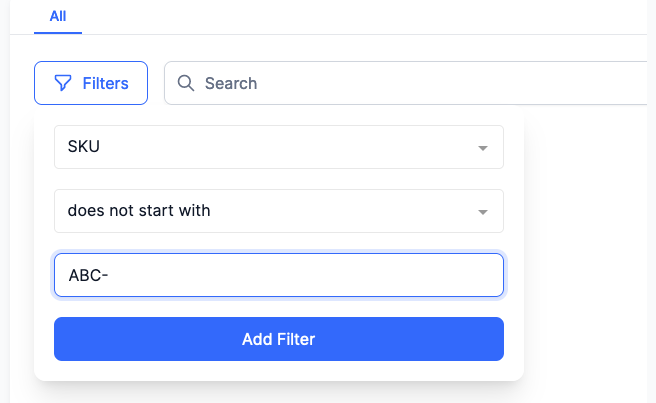 Read more search tips for the Ablestar Bulk Product Editor.
To Changelog